Client
Ngee Ann Polytechnic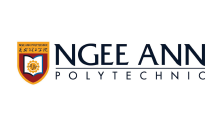 The AR Application is targeted at students who are taking the Health Science (Nursing) course from Year 1 to Year 3, to increase subject understanding of the Cardiovascular System (CVS) in the Anatomy and Physiology module by applying theory teaching into virtual practice.
There will be 2 main activities, namely the Coronary Circulation and Heart Cycle & its correlation to ECG in the application, both playable on single player mode.
There will be 3 levels in each application activity.
The learning objectives are:
Help the students to better visualize the internal structure of the heart.
Help the students to visualize physiological processes such as the flow of blood and sequential contractions of the heart.
Garner students' interests on learning of the Cardiovascular System so as to raise their understanding of the correlation of anatomy and physiology with clinical conditions taught in later years.
Serve as a visual aid to help the students to accurately identify the anatomical landmarks for auscultation.
Client
Ngee Ann Polytechnic