Client
Singapore Housing Development Board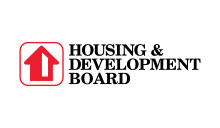 The game environment is set in an exquisitely 2D world, based on a modern day city.
Players take control of an ambassador that returned to the heartlands.
They are tasked with a big dream of creating a perfect community living environment where everyone lives harmoniously.
Besides the day to day people interaction, the environmental well-being is another big thing for players to take care.
Players can compete against their friends in the leaderboard by gaining points and achievements for every Good Samaritan action and be the number one friendly neighbourhood ambassador!
Client
Singapore Housing Development Board