Client
Singapore Health Promotion Board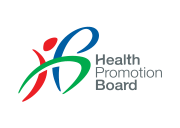 An interactive gaming app by the Health Promotion Board Singapore to educate students on healthy living.
There are 8 fun and interactive games. (4 of the games will only be unlockable in HPB HealthZone via iBeacon – Bluetooth Low Energy communication technology)
Players get to learn about healthy living through the interactive games.
Fun factoids and quizzes are included to enhance player's learning experience.
Player's data and scores are submitted to HPB's virtual health zone backend for analytical studies.
Available on iPhone – https://itunes.apple.com/sg/app/health-adventurers/id980492522?mt=8
Available on GooglePlay – https://play.google.com/store/apps/details?id=sg.gov.hpb.studentapp&hl=en
Client
Singapore Health Promotion Board