Client
Ngee Ann Polytechnic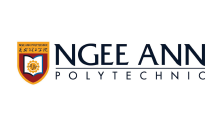 The game is targeted at students who are taking Diploma in Nursing from Year 1 to Year 3, train nursing students in interprofessional (IP) teamwork. IP teamwork occurs when two or more professions cooperate, coordinate and collaborate in delivering patient-centered care.
The game learning objectives are:
To be ready to practice in collaborative teams upon graduation, allowing them to communicate confidently with members of the IP team.
To engage health and other professionals in shared patient-centered and population- focused problem-solving.
To solve real world issues through collaboration with members of the IP team.
The server-end game Content Management System (CMS) enables the lecturers to manage the game dialogues in each case.
Student's data and playing records are also registered in the backend for results monitoring.
Client
Ngee Ann Polytechnic