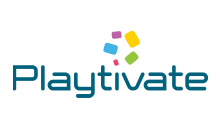 A mobile training games designed for mild dementia patients.
We have partnered Dr Dennis Seow, a consultant from Singapore General Hospital, department of Geriatric Medicine to develop a series of interactive training games.
These games are meant for patients with dementia, memory and cognitive disorders. Intensive research and interviews have been conducted to understand the needs of dementia patients. Hence these games are designed to help patients improve their current condition (e.g. including daily life items that they can associate in the game).
This initiative is supported by Singapore Ministry of Health and co-funded by Economic Development Board.
Free to play on:
iPad – https://itunes.apple.com/sg/app/lively-silver/id662865115?mt=8
Android – https://play.google.com/store/apps/details?id=com.activate.silverpad&hl=en