Client
Royal Singapore Air Force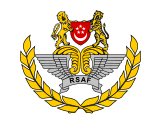 Scramble your forces and take to the skies in the brand new One Force: Reloaded.
Armed with a new 3D engine, this game will test your strategic skills as you build an air force from the ground up into an elite fighting force.
Attack and defend your way to victory, with the nation's most cutting-edge aircraft and weapon systems manned by our world-class people at your command!
Multiplayer combat, build and manage airbase and weapons systems, mini games, friends list, leaderboards.
Point phone at publicity poster or TV advertisement to gain bonus credits (ultrasound and image recognition).
Client
Royal Singapore Air Force