Client
Ngee Ann Polytechnic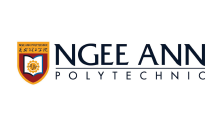 The multiplayer game, developed for Ngee Ann Polytechnic is designed to enact the real-life project management experience of the need to share a common pool of resources while taking on multiple projects in the same company.
There will be 4 virtual companies in the multiplayer game. Each company will be managed by team of 5 players. Student can chat and visit each another in a group.
As student progress, student can upgrade the office with interesting furniture.
The server-end game Content Management System (CMS) enables the lecturer to manage the projects' content and available resource pool.
Student's data and playing records are also registered in the backend for results monitoring.
Client
Ngee Ann Polytechnic