Client
Singapore Workforce Development Agency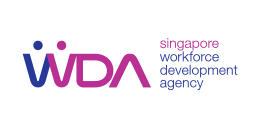 A mobile serious game, developed for Workforce Development Authority of Singapore.
Career-related theme arcade game that excites users to appreciate and learn in a fun way, the competencies and skills sets required to perform and work in certain industries, sectors or occupations.
Various levels of challenges and flexibility to add more levels of challenges at subsequent stages.
Multiple characters and career vocations for players to select.
Employment related tips will be included within the game.
Leaderboard available for players to compete with one another.
Available on both iPhone and Android platforms.
Try the Android version here:
https://play.google.com/store/apps/details?id=com.activate.games.gorush
Client
Singapore Workforce Development Agency